Advocate on behalf of Port communities so that people have a say in their lives and feel safe.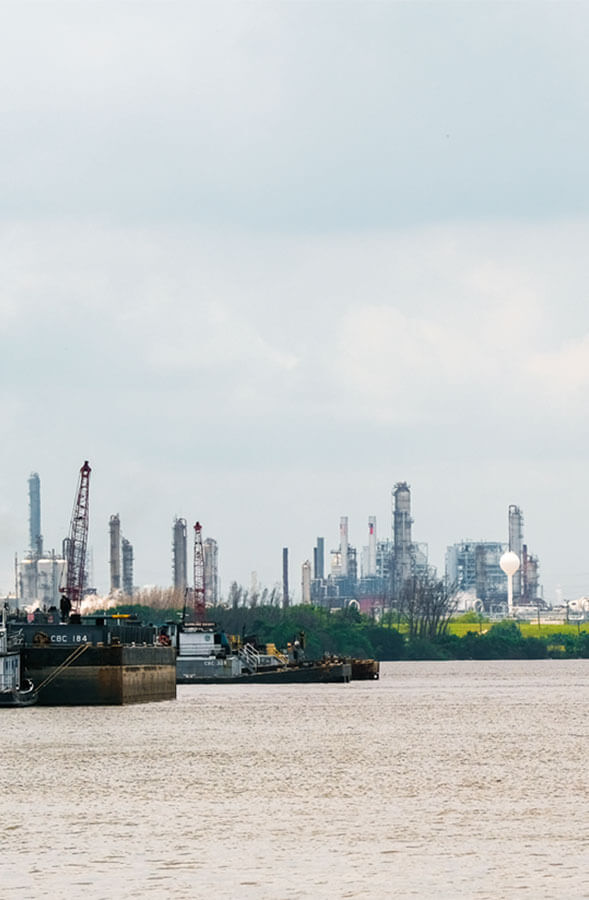 The negative health effects of living near the Houston Ship Channel are well known. More than 136,000 people live within one-half mile of the Houston Ship Channel. Residents of these communities are typically low-income people of color, subject to the burden of pollution from the petrochemical industry, freight transportation, traffic congestion, and chemical disasters.
The Houston Ship Channel is one of the largest petrochemical complexes in the world. Legacy pollution is pervasive in the Greater Houston region. A 2015 cancer cluster analysis by the Texas Department of State Health Services found evidence of elevated cancer risks of several types of cancer in several census tracts in East Harris County.
Children are also uniquely at risk, with 80,000 schoolchildren across the Houston region attending school within about a tenth of a mile of a high traffic roadway. These children are exposed to unacceptable levels of traffic pollution. In a survey of Houston Ship Channel residents by the HPCC, some community residents reported a notable increase in issues related to children with asthma and other breathing issues.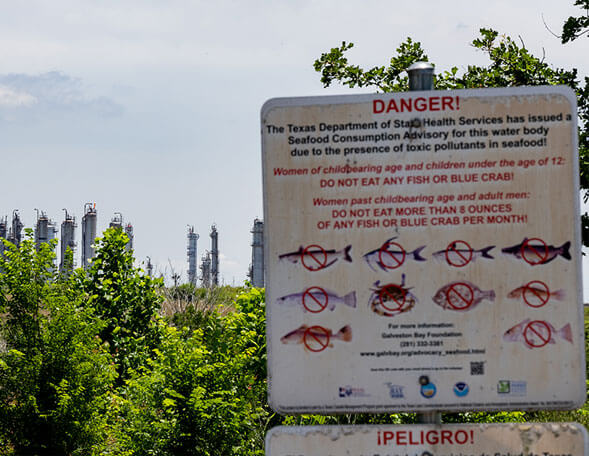 Petrochemical disasters threaten the lives of Houston Ship Channel residents who live near industrial facilities. In early 2019, Houston faced a spate of high-profile chemical disasters, including the March explosion and fire at the ITC chemical storage facility in Deer Park. The Harris County Commissioners Court conducted a Gap Analysis of shortcomings in its response to chemical incidents, with some HPCC members serving on county advisory committees and city/state advocacy groups.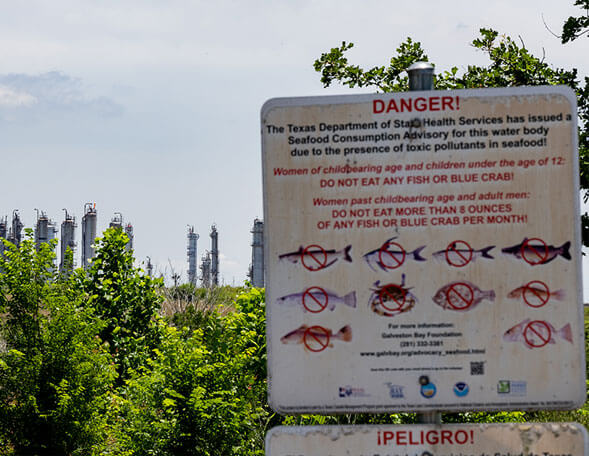 Minimize emissions and air toxins that pose long-term public health risks and reduce chemical incidents.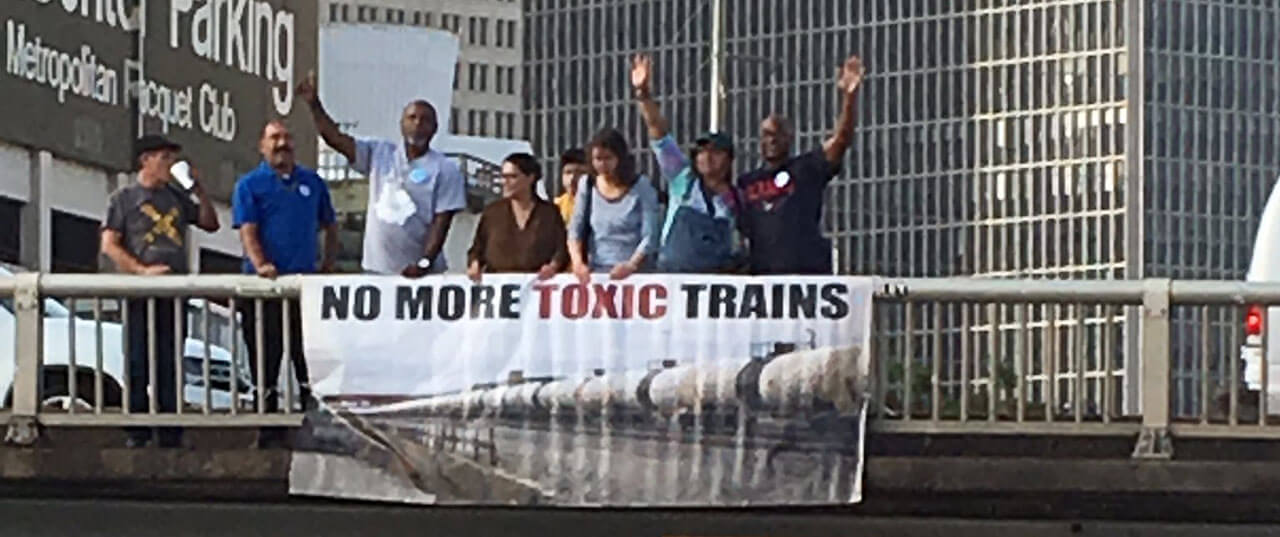 In 2018, the Houston region suffered from 110 days of polluted air. Harris County consistently receives an "F" from the American Lung Association for ozone pollution. Houston faces pollution from vehicles, petrochemical facilities, marine vessel, and other sources. Houston does not meet the federal air pollution standard for ozone and faces significant challenges with particulate matter pollution and toxic air pollution.
The Houston Ship Channel is home to the largest concentration of petrochemical facilities in the United States. In 2020, there were 241 sources across Harris County that reporte pollution into the state's Point Source Emissions Inventory. Collectively, they reported more than 108 million pounds of permitted air pollution.
Increase transparency, accountability, and consequences for polluters. Ensure the development of a proactive emergency response to protect communities.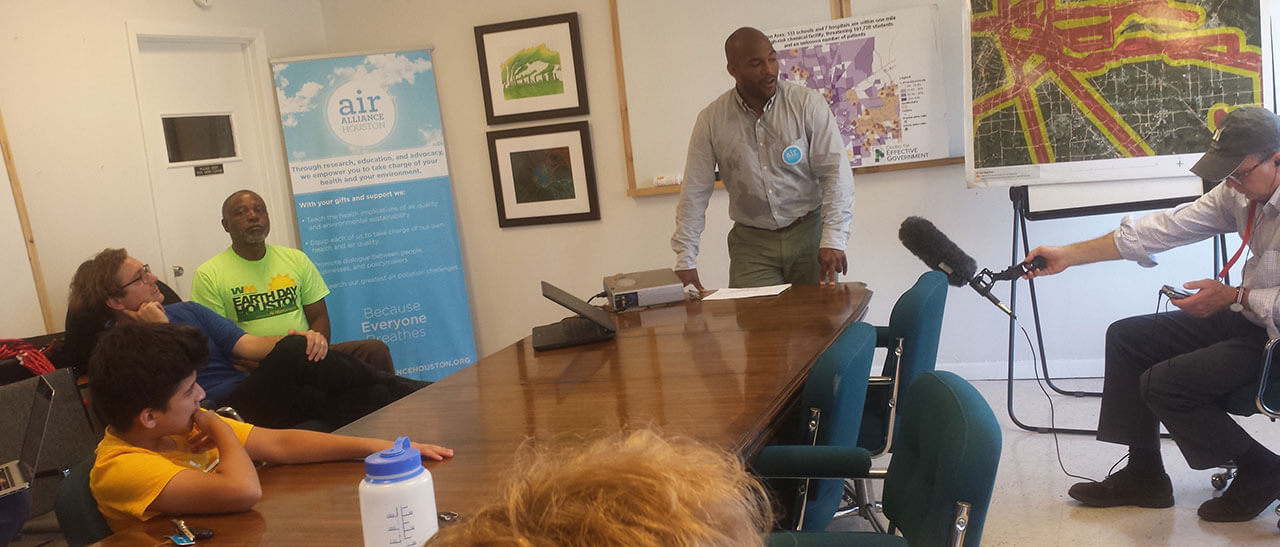 HPCC calls on Port Houston, the City of Houston, and the Texas Commission on Environmental Quality (TCEQ) to protect us from the health and environmental impacts of the Houston Ship Channel. From 2013 to 2019, the Chairman's Citizens Advisory Council (CCAC) was created to serve as a voice for people impacted by port operations. HPCC helped create goals for the council, along with recommendations to City of Houston officials. In 2021, HPCC successfully advocated the reinstatement of what is now known as the Port Commission Community Advisory Council.
The TCEQ has demonstrated that it will not hold polluters accountable. Over the last eight years, the TCEQ has penalized just 2% of all illegal air pollution events in Texas. In calling on the TCEQ to hold the port accountable, HPCC is part of a larger campaign by the One Breath Partnership to #CleanUpTCEQ.
The 2013 ammonium nitrate explosion in West, Texas brought national attention to the issue of chemical safety. The Obama administration responded by ordering a sweeping overhaul of chemical safety regulations. Although this rulemaking was largely rescinded by the Trump administration, HPCC members are working with national partners to bring greater protections for fenceline community members through the Risk Management Plan Rule.
Creating a Healthier Houston by Preventing Pollution Before It Happens
We can join together to ask our city officials and representatives to reduce pollution and congestion by 50% over the next 20 years, to create a disaster and toxic risk reduction plan, and zero emissions trucks, engines, and marine vessels.
Project 11

Houston Ship Channel Expansion Project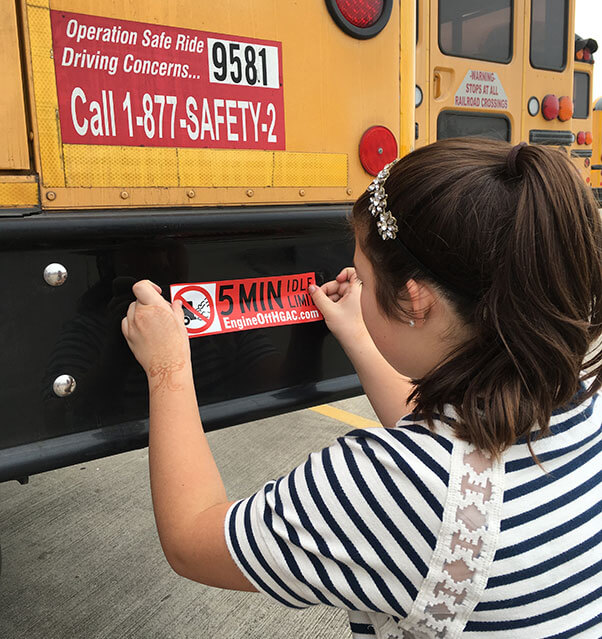 We want the U.S. Army Corps of Engineers (USACE) and Port Houston to contract for cleaner equipment. Clean equipment that reduces or eliminates air pollution will benefit the health of people living near the Ship Channel.
We want the USACE/Port Houston to act to reduce or eliminate air pollution not addressed by cleaner technologies.
We want ambient air pollution to be monitored through a robust air monitoring program. Supplemental monitoring of PM2.5, NOx, and ozone is needed where higher levels are expected, especially near the Houston Ship Channel but also downwind from construction activities.
Sand and silt dredged from the Houston Ship Channel is potentially toxic due to decades of unpermitted pollution discharges. This dredge material should be treated as hazardous and kept out of communities.
We reject USACE/Port Houston proposals to place dredge material in communities. This material can be placed far offshore in beneficial use projects such as flood control.
We want existing dredge material placement sites in communities to be marked with signs and barriers warning of the risk of exposure. This will educate community members and help them to avoid exposing themselves to contaminated dredge material.
We want USACE to test dredge material on a quarterly basis and share data directly with communities.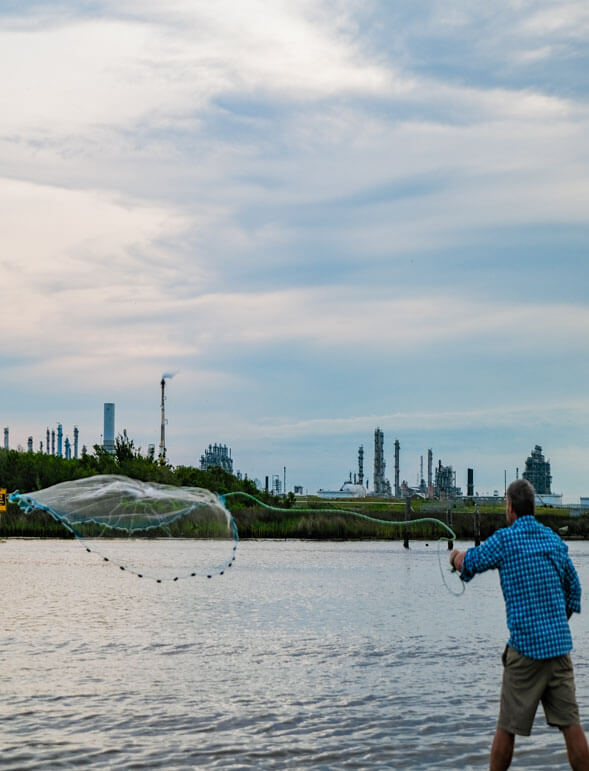 We want the Port to embrace cleaner, newer technology in their current operations to reduce emissions. The Port should develop a zero pollution plan to finally protect community health and fight climate change.
We want the Port to make full use of funding available through programs like the Diesel Emissions Reduction Act (DERA) and the Texas Emissions Reduction Plan (TERP). The programs offer grant funding to replace old, polluting vehicles with new, clean technology.
We want Port Houston to complete an air pollution emissions inventory on a regular schedule. The inventory should be followed with goals to reduce air pollution and reporting on the progress toward these goals. The Port's emissions inventory and pollution goal setting should be done in cooperation with the City of Houston's Climate Action Plan and the climate plan currently in development at Harris County.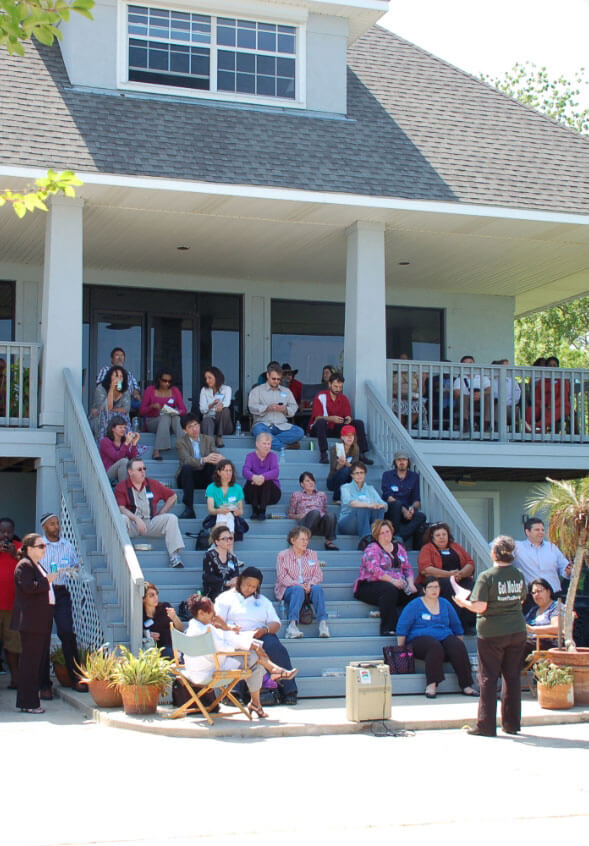 Healthy Communities For All
Port Houston does not control the operations of tenants along the Houston Ship Channel. But it does issue them leases, and it could use those leases to limit pollution and impose good neighbor provisions from its tenants. We call on Port Houston to rethink its leasing authority, using leases to ensure tenants operate as good neighbors to the community and encourage tenants to move towards zero emissions in their operations.
We want Port Houston to create a health impact assessment and mitigation strategy for any projects that will extend the Port Authority's footprint.
We want Port Houston to monitor upcoming weather conditions, like stagnant weather and post-cold-front conditions, when scheduling construction activities, to minimize the impact of construction-related pollution on air quality and affected communities.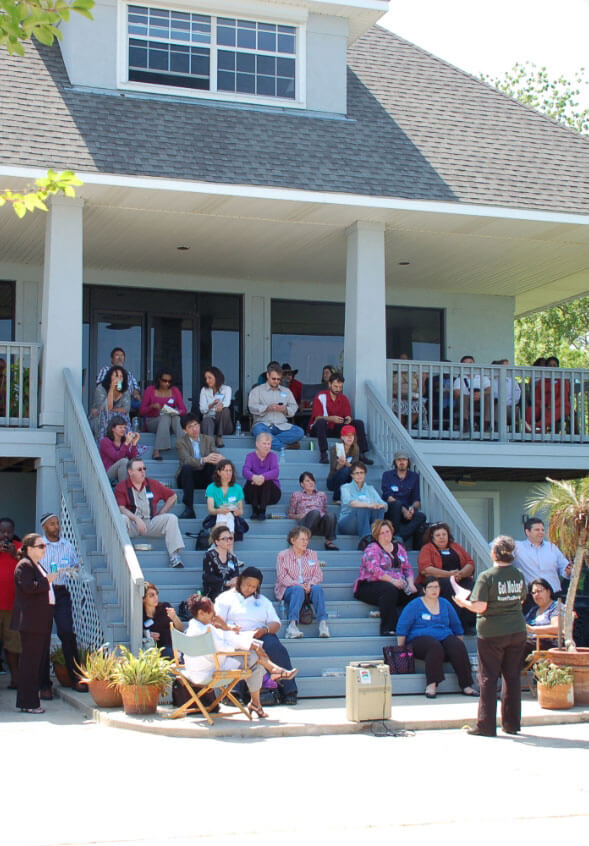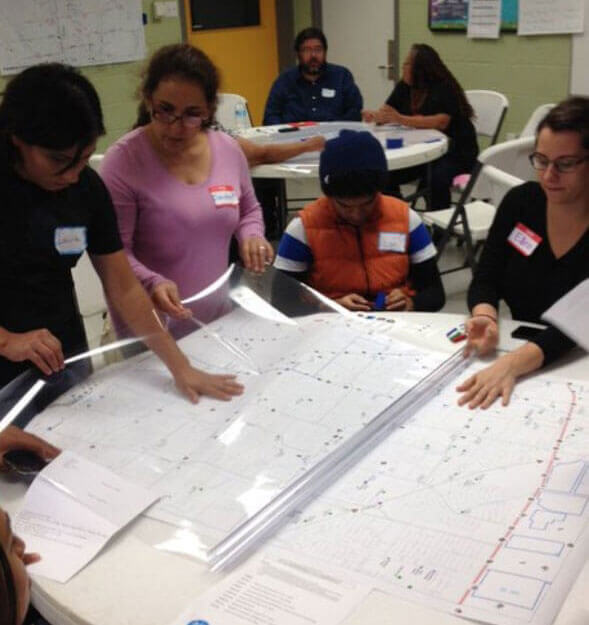 Transparency and Community Involvement in Decision Making
We want port communities to have a say in what happens in our neighborhoods and to be included in decision making processes.
We want Port Houston to develop a process for robust community engagement for new projects that expand the footprint of the Port. Public engagement processes should include accessible language for impacted communities.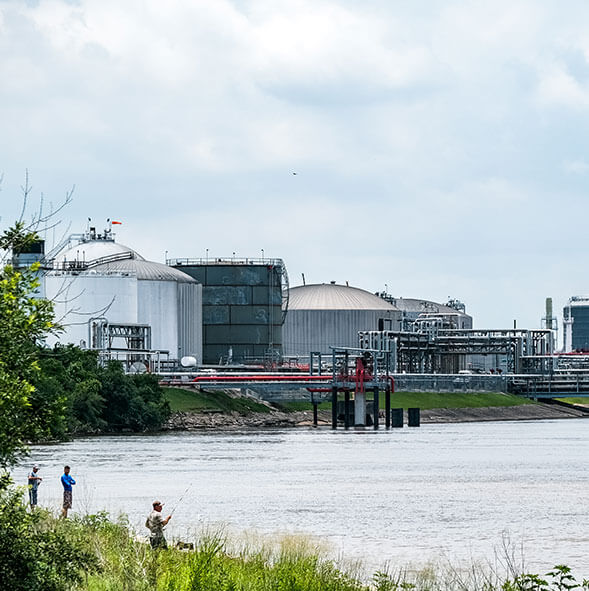 We believe that people living in communities near the port should enjoy the economic benefit that Port Houston brings to the region. The Port should affirmatively create economic opportunities for those living closest to the Houston Ship Channel to ensure that they too benefit from Port expansion and economic growth.
Port Houston should prioritize economic benefits for small, minority-owned businesses, particularly businesses located in and that hire within environmental justice communities near the Houston Ship Channel.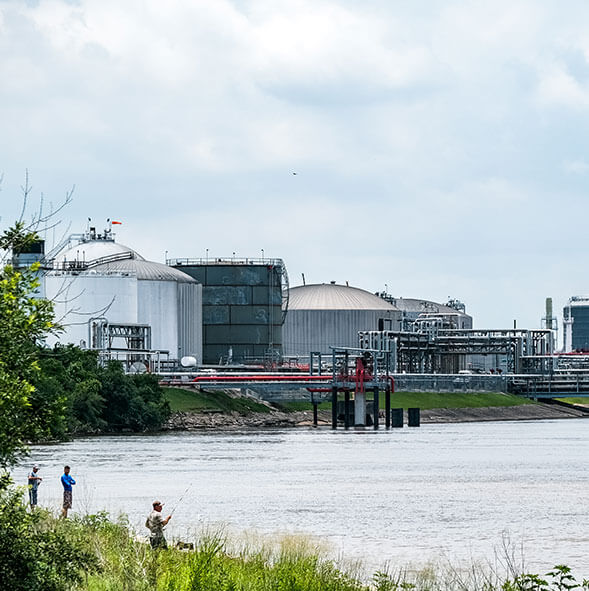 Creating a Healthier Houston by Preventing Pollution Before It Happens
We can join together to ask our city officials and representatives to reduce pollution and congestion by 50% over the next 20 years, to create a disaster and toxic risk reduction plan, and zero emissions trucks, engines, and marine vessels.